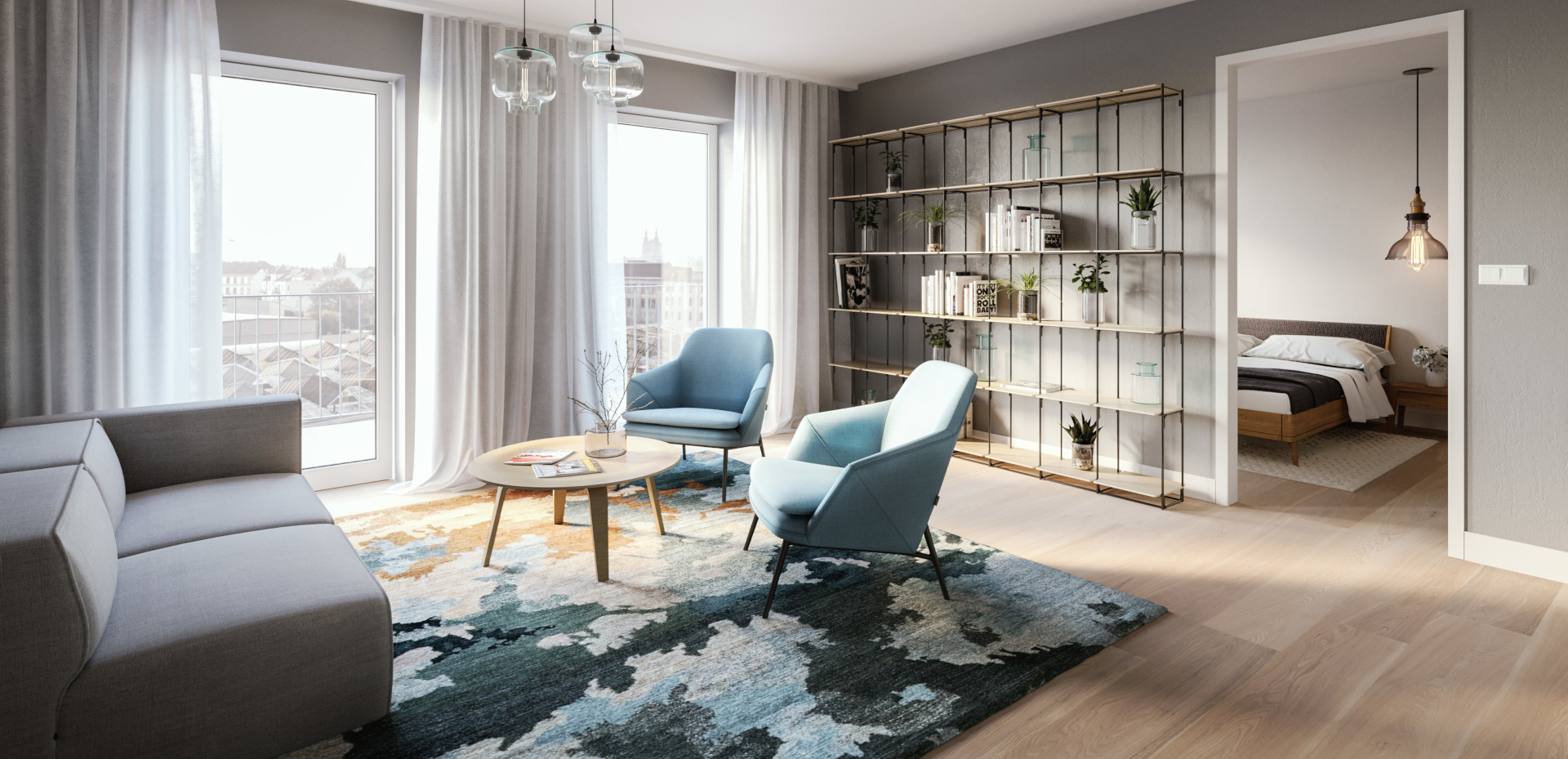 An industrial-inspired apartments
Live in a fast-growing neighbourhood
The Šmeralka apartment house was built in a historically industrial area that is changing into a prosperous neighbourhood. Be part of it!
Near the city center
10 minutes walking distance from the Brno Main Station (so-called Hlavas) or you can simply jump on the tram (so-called šalina in Brno language!) at Masná stop and go wherever you need to go. Enjoy quiet living on a one-way street close to the city centre.
Quiet housing and a smart investment
Not a mass project! There will only be 18 apartments of disposition 1+KK*, 2+KK, 3+KK suitable for living or investment followed by renting.
*KK - kitchen corner & bathroom
Historical house with classical elements
Decorative facade elements, a granite staircase, brass railings, and retro flooring create an inspiring atmosphere. High ceilings and cassette door are located in the original part of the house.
Relax in the garden gazebo
A private yard bordered by a hedgerow and mature trees will be brought to life by a landscape architect. You will fall in love with the gazebo where you can rest or enjoy the lawn in summer.
Have fun at the spacious balcony
You can enjoy Sunday breakfasts or an afternoon barbecue on the balcony of 8m2 to 12m2. Ground floor apartments have access to private gardens.